No parent wants to see their children suffer regardless of how old they are. Even if your child is well into adulthood, he or she is always going to be your baby, and no one wants to see their baby experience the emotional turmoil of divorce.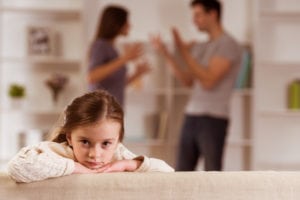 If your son or daughter is going through divorce proceedings, you cannot take away the pain, but there are steps you can take to make it easier to bear. In fact, there's a good chance that your child will rely on you more than anyone else to help him or her navigate the end of the marriage.
According to the New York Times, parents have become more involved in their children's lives than ever before over the past few decades. As a result, adult children may be more likely to call their parents than they are to call a close friend when they need emotional support during divorce proceedings.
If your child is planning on filing for divorce and you want to arrange for quality legal counsel, contact Sandy B Becher PA. Mr. Becher has more than 20 years of experience as a divorce attorney, and he can answer your child's questions regarding asset division, child custody, and spousal support. Call 305-860-5811 to schedule a consultation with a family lawyer in Miami.
Read on to learn how you can help your child cope with divorce:
Accept the Situation
Regardless of the reason for the divorce or whom you believe is to blame for the breakdown of the marriage, you need to accept and respect your child's decision. Only after you accept the situation for what it is can you support your son or daughter during the emotionally turbulent proceedings that will follow.
Do Not Take Sides
Many parents are inclined to take their child's side when it comes to divorce, but depending on the circumstances, some actually side with their in-law. You should not take sides regardless of your feelings on the split, especially if the couple shares children. When your child comes to you for help with co-parenting, you will have to provide unbiased support in order to protect your grandchildren's best interests.
Provide Distractions
Talking about divorce can get tiresome. Let your child unwind when you spend time together by shelving the topic for a while and just enjoying each other's company. Go see a movie, share a nice meal together, or just make it a point to talk about anything but the proceedings.
Offer Strategic Financial Help
As the saying goes, you should never set yourself on fire in order to keep someone else warm. If your child needs a little help covering the costs associated with the divorce, offer what you can, but do not do so at the expense of your own financial security.
If your child is considering filing for divorce, refer him or her to Sandy B Becher PA for quality legal counsel. Mr. Becher is a divorce attorney in Miami who has handled hundreds of cases in and out of Florida.
Call 305-860-5811 to schedule a consultation. You can learn more about divorce laws in Florida by visiting USAttorneys.com.