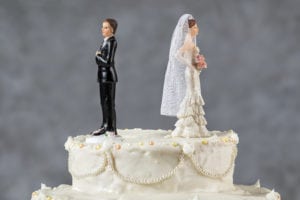 Sandy B Becher PA is a divorce lawyer in Miami, Florida who can assist you if you are seeking a divorce. The decision to separate from your partner is a personal one, but divorce is a public legal process involving financial matters, child custody matters, and other important legal issues. If you are getting divorced, you may have questions about the process, filing paperwork, child custody, alimony, child support, and division of marital assets. Sandy B Becher PA is a qualified divorce lawyer in Miami, Florida who works closely with individuals and families. Our firm takes the time to understand each family's unique needs and concerns. Every family is different and every divorce settlement will likewise reflect the unique needs and concerns of the divorcing individuals.
Divorce is a stressful process for both parties and for their children. Sandy B Becher PA, divorce law firm in Miami, Florida, understand how difficult this time can be. We strive to help individuals and families find a satisfactory out of court settlement, but we are not afraid to fight for a fair divorce settlement in court, if necessary. Taking a divorce case before a judge to resolve child custody and division of property matters can be challenging, because the judge's decision is final. Most people don't want their financial future, their children's lives, or their parenting decisions to lie in the hands of a stranger. Having a qualified divorce lawyer Miami, Florida, like Sandy B Becher PA can mean all the difference for you, your children, and your family.
Guidance During The Most Difficult Legal Challenges. Call us today! 305.860.5811
Filing for Divorce in Miami, Florida
In order to file for a divorce in Miami, Florida, individuals must complete all paperwork, satisfy all court requirements, and meet residency requirements. In Florida, there is also a simplified divorce process for which some couples may qualify. Even if you qualify for a simplified divorce, you may still wish to speak to a qualified divorce lawyer in Miami, Florida, like Sandy B Becher PA. What do you need in order to get divorced in Miami, Florida?
Meet residency requirements: At least one person in the marriage must have been a resident of Miami, Florida for at least 6 months to file for divorce.

Prove that the marriage is irretrievably broken: Florida doesn't require fault as a grounds for divorce. However, some individuals choose to file for a divorce with fault because doing so can change the way assets are divided and may be helpful in a custody battle.
Florida has a provision that allows for a "simplified dissolution of marriage." According to the Miami Dade Clerk of Courts website, individuals can seek a simplified dissolution of marriage if:
There are no minor children in the marriage

The wife is not pregnant

Property division is agreed upon or there is no property

There are no unresolved debts in the marriage
Even if you qualify, you may want to seek the services of the Miami, Florida divorce law firm at Sandy B Becher PA to ensure that you are not giving up important rights and protections. Under the law, if you are married, you are entitled to an equitable division of assets, debts, and to visitation with your children. You may also be entitled to receive alimony, child custody, and other financial settlements. Sandy B. Becher is a divorce attorney Miami, Florida who can assist you every step of the way as you navigate the divorce process. Our divorce law firm in Miami, Florida can help you divide assets, debts, retirement savings, and property.
Who is the Best Divorce Lawyer in Miami, Florida?
When seeking a divorce lawyer in Miami, Florida, you'll want to get to know your lawyer. When you meet Sandy B Becher PA, divorce lawyer in Miami, Florida, you'll have the chance to talk about your situation and ask questions. What are some questions you should ask during your initial consultation?
During your initial consultation, you'll want to ask about attorney's fees. You'll also want to explain your unique family situation. Before choosing your lawyer, ask your divorce lawyer how he or she plans to handle your case and how long the case may take. Some divorce cases are highly complex. These cases may involve assets, including property, retirement funds, and accounts. In some instances, one spouse may seek alimony. However, some divorce cases require the agreement between two parties about how assets and debts will be equitably divided and what parenting plan will be put in place to protect the children. Your divorce lawyer can answer these questions and help you understand how long it could take to resolve and work out an agreement on these issues. You may also want to ask your attorney how often she will be available to answer your emails and questions.
The best divorce lawyer in Miami, Florida, is the lawyer who can help you resolve your case in a timely manner at a cost that you can afford. Every case is unique and every client will have unique needs. Contact Sandy B. Becher, divorce law firm in Miami, Florida today to learn about whether our firm is right for you.
Guidance During The Most Difficult Legal Challenges. Call us today! 305.860.5811