If you and your spouse have decided to get divorced, breaking the news to your children will probably be one of the most difficult conversations you ever have. Even if you have been separated for a while and your children know that you and your spouse are far from happy, the news is still going to be devastating.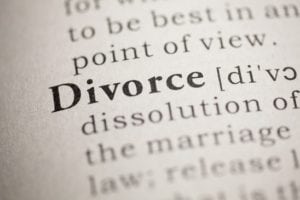 Sadly, there is no perfect way to bring up divorce with your children, but there are certain conversational techniques you can employ to help soften the blow. Older kids are going to remember how you break the news to them for the rest of their lives, so it is important to do everything in your power to go about it as gently as possible.
If you want to file for divorce, turn to Sandy B Becher PA. Mr. Becher has more than two decades of experience as a divorce attorney. He will answer your questions regarding asset division, spousal support, child custody, and other matters pertaining to family law. Call 305-860-5811 to schedule a consultation with a family lawyer in Miami.
Read on to learn a few tips for talking to your children about divorce:
Talk to Them Together
If your circumstances allow it, try to present a united front to your children. Even if the decision to divorce was not mutual, Parents encourages readers to use language that indicates the divorce was a joint decision.
For example, try to use "we" as much as possible when talking to your children about the situation. They need to know that you will remain a family unit and that they can turn to either one of you for anything without feeling as though they are choosing sides.
Tell Everyone at the Same Time
If there is a significant age gap between your children, you may consider telling the older kids first; however, this forces your older children to bear the burden of keeping a secret in addition to bearing the burden of the news itself, so you should make it a point to tell the entire family at the same time.
Be Honest
Your children deserve some degree of honesty when they ask questions regarding the divorce, but you should tailor your answers so that they are age appropriate. Try to keep your answers short and simple, and use language that they will understand.
Reassure Them of Your Love
Your children will need reassurance now more than ever. Tell them that the divorce is not their fault, and remind them that even if you and your spouse no longer get along, you will always love your children.
If you think your marriage is beyond repair and you want to learn more about filing for divorce, contact Sandy B Becher PA. Mr. Becher is a divorce attorney in Miami who has handled hundreds of cases both in and out of Florida.
Call 305-860-5811 to schedule a consultation. If you want to learn more about divorce proceedings in Florida, visit USAttorneys.com.