MIAMI, Florida. According to the Huffington Post, approximately 70% of child support payments are collected through withheld income. Before a parent receives his or her paycheck, the state will collect child support first, ensuring that the parent who is owed child support receives the payment. Yet, thanks to the new gig economy, some child support payments may no longer be so easily collected through this withholding process. When a company hires an employee, the employee must be entered into the state's child support database. However, when a worker is hired as a contractor, Uber driver, or receives rent payments through Airbnb, the companies may not be required to report the worker to the database. This can create a loophole where individuals can renege on their child support requirements. While some states, like Texas, New York, and Oregon have expanded the category of workers who must be entered into the database to include contractors, not all states have followed suit.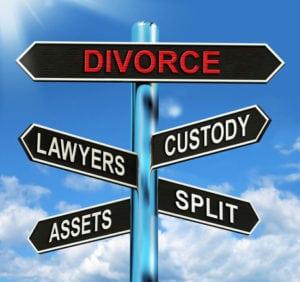 According to the Huffington Post, $114 billion dollars in child support remains unpaid. Finding the hidden income can be challenging for the state and for parents who are struggling to make ends meet. When one parent suspects hidden income, sometimes private investigators are hired to see where the money is going. Hidden income that should be going to pay for a child's clothes, after school activities, or other needs, may be used by a parent for trips, fancy gadgets and another lifestyle choices. Sometimes all an investigator has to do is look on social media to determine whether child support payments are owed and to see if there is evidence that a parent is making more money.
Other reporters have found that worker misclassification can also result in children not receiving the child support they need and deserve. According to the Texas Tribune, some workers push to be classified as contractors so that their wages won't be garnished by the state for child support. However, according to the reporters, contract workers should be self-employed, that is, they should be essentially running their own business and have control over the services they provide. Instead, workers may choose jobs that are very similar to that of being in an employee-employer relationship, but are classified as contract work.
Employers sometimes have an incentive to avoid classifying workers as employees. They may also be complicit in the problem. When workers aren't classified as employees, employers don't have to pay payroll taxes, overtime pay, or worker's compensation.
Getting the child support payments you may deserve can sometimes be challenging, especially in today's new employment climate. The family lawyer at Sandy B. Becher, P.A. in Miami, Florida works closely with individuals seeking child support. Our firm can look into your partner's earnings, tax returns, and other data to determine whether your former partner is paying the child support he or she should be paying under the law. If he or she is not in compliance, our firm may be able to help you seek the money you and your child may be entitled to receive. Visit our firm at https://sandybecher.com/ to learn more.