Family Attorney in Miami, Florida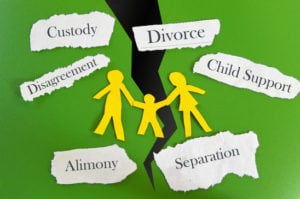 Family law matters can be complex. Every family is unique. If you're going through a divorce, you may have questions about child custody, child support, alimony, division of assets, and division of debts. However, just as all families are different, each divorce has its own unique challenges. Some individuals don't have children, but have concerns about dividing shared marital property, while other couples may not have assets, but may face disagreements about child custody. If you are going through a divorce, you need Sandy B Becher PA. Our Miami, Florida family attorney can assist you with a range of questions pertaining to family law. If you are looking for a family attorney in Miami, Florida, you need Sandy B Becher PA.
Are You Getting Divorced? Are You Entitled to Alimony in Miami, Florida?
Many factors are taken into account when calculating alimony awards in Florida. Alimony is money paid from one spouse to another to ensure that he or she enjoys a similar standard of living enjoyed in the marriage. For some, alimony is controversial and can lead to bitter disagreements during divorce proceedings. However, it is important to remember that alimony is a significant protection offered to spouses who make sacrifices on behalf of their families. For instance, a mother might give up her career or take a pay cut to stay home and raise children. A father might work part-time so that his wife can travel for work. In these cases, one spouse may earn less than the other spouse in order to support the family. The value added to the family because of these decisions can be significant. For instance, one spouse may not have to pay for child care or nanny services. When individuals get divorced, they may be entitled to seek alimony to protect their financial well-being as they transition to single life. For example, a stay-at-home mother may need money and time to update her work skills or education. In some cases, one spouse holds all the retirement savings based on a lifetime of work.
In Florida, alimony can be awarded to bridge the gap in order to allow a person to transition to single life. Alimony may last for a limited period of time, or it may be in place for a spouse's lifetime. Courts decide alimony based on the length of the marriage, one spouse's need for alimony, and based on the individual situations present in the marriage. Courts may look into the standard of living both couples enjoyed during the marriage, the earning capacity of each partner, and the contribution each partner made to the marriage. During the evaluation of the alimony award, fault may be taken into account. For instance, one partner's infidelity may affect the alimony award.
If you have questions about alimony, you need a qualified family lawyer in Miami, Florida on your side. Sandy B Becher PA works closely with families to help them seek the best possible divorce resolution. If you are facing a complicated divorce or just have questions about whether you may be entitled to receive alimony, contact Sandy B Becher PA, family attorney in Miami, Florida.
Guidance During The Most Difficult Legal Challenges. Call us today! 305.860.5811
Child Support in Miami, Florida
The amount of child support payments you'll receive depend on the income of both parents, the time the child spends with each parent, and the standard of living the children have enjoyed in a marriage if the parents are divorcing. If you are married and getting divorced, you may seek child support if you will be the primary caretaker of the children. If you are single with a child, it is important to establish paternity in order to receive child support.
In Florida, parents can establish paternity through: marriage, signing a legal document acknowledging paternity, establishing paternity based on genetic testing, through a court order, or when the parent and mother get married after the child is born and update the birth record. Establishing paternity is important for both parents. It grants both parents the right to see, make decisions for, and support their children. It also gives the primary custody parent the right to seek child support.
Children have the right to receive support from both their parents. If you are getting divorced or have questions about paternity, contact Sandy B Becher PA family lawyer in Miami, Florida. Our firm can work with you and your family to help protect the rights of your children.
Who is the Best Family Attorney in Miami, Florida?
Sandy B Becher PA understands that each family's legal needs are unique. It is important to find a family attorney who can fight on your side to help you get the best possible resolution for your case. Family law questions can be highly personal. They may involve questions of child custody, child support, paternity, or divorce. However, it is important that you protect your rights if you are facing divorce or paternity questions. Protect your rights and the rights of your children. Contact the Miami, Florida family lawyer at Sandy B Becher PA today.
Guidance During The Most Difficult Legal Challenges. Call us today! 305.860.5811