If you intend to file for divorce in Florida, there are three steps you must take to start the process. You must prepare a petition for the dissolution of marriage, file it with the clerk's office of the circuit court in your home county, and then serve your spouse with a copy of the forms.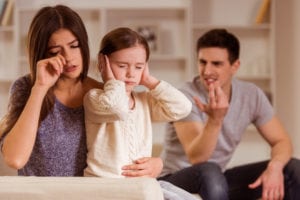 Every state has its own protocol for completing each step, and a divorce attorney can help you navigate the process and avoid mistakes. If you would like to discuss your situation with a family lawyer in Miami, turn to Sandy B Becher PA. Call 305-860-5811 to schedule a consultation.
How Do You Serve Divorce Papers in Florida?
In the state of Florida, you cannot serve divorce papers to your spouse yourself. After you file your divorce petition with the court, you will receive a summons from the court clerk.
You must give your spouse a copy of this summons and a copy of the divorce petition through the sheriff, a special process server, or a certified process server. If you are seeking child support or alimony in the divorce proceedings, you will also need to include a copy of a financial affidavit.
Before the process server can deliver the papers, you must provide him or her with detailed information regarding your spouse's whereabouts. This might include your spouse's home address and place of employment.
The process server must give the summons and petition to your spouse in person. A household member who is at least 15 years old may also accept the papers on behalf of your spouse if he or she is not home when the process server arrives.
Although this is the typical process for serving divorce papers in Florida, it is important to remember that every case is unique, as is every judge. For example, TIME reports that a judge actually granted a woman permission to serve her spouse divorce papers via a private message on Facebook. Since her husband left without providing a forwarding address and had no permanent employer, the judge deemed the woman ultimately had no choice since he remained active on the social media site.
How Long after Serving My Spouse Does He or She Have to Respond?
According to The Florida Bar, your spouse has 20 days after being served to file a response. In the response, your spouse must address the initial petition. He or she may also include a counter petition to raise any additional issues that the original petition did not mention.
Both you and your spouse must also complete the financial affidavit and provide any additional documents within 45 days of serving the petition or at least several days before attending a temporary hearing.
Although it is possible to represent yourself during divorce proceedings, family law is complicated, and making any mistakes during the process could compromise your personal or financial interests. If you would like to discuss your situation with a divorce attorney in Miami, call 305-860-5811 to schedule a consultation with Sandy B Becher PA.