MIAMI, Florida. The president of the United States was divorced twice and has been married three times, and this didn't seem to impact his ability to be elected president. According to the Huffington Post, both Donald Trump and Ronald Reagan are two presidents who have been divorced. Yet, for those of us without big bank accounts or a public relations team, if we're not careful, our divorce can have an impact on our careers, and in unexpected ways.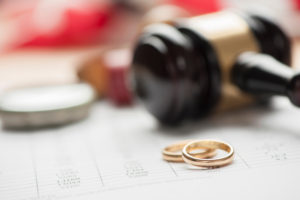 According to nj.com, problems that might be under wraps (like drinking issues, anger issues, and other legal concerns) while a marriage is intact, could be revealed during a divorce case. A divorce case will go on the public record. If one partner wants to use a spouse's prior drinking, anger, or legal concerns to get a better divorce settlement or get custody of the kids, this information might end up being presented in court, and it could be potentially accessible to employers or others in the community. When making child custody determinations, the court will likely want to know personal information about both parties. This includes drug use, partying, and facts about individuals' personal lives.
One of the reasons why divorce can impact a person's career may have much to do with the fact that divorce can become a full-time job in its own right, if people aren't careful. Negotiating a settlement, getting paperwork filed, and navigating the court system can be challenging on your own. This is why it is so important to hire a qualified and competent divorce lawyer in Miami, Florida like Sandy B. Becher, P.A.
What can you do to protect your career while going through a divorce? For one, individuals should focus on their work while at work and let their divorce lawyer work on their divorce during the day. There will be times where your lawyer will need additional documentation, but this information can often be put together after work hours. Secondly, if there is information that your ex wants to release in court, in some cases, seeking an out of court divorce settlement can protect some of your personal information. Much is at stake during a divorce. Your family home, your assets, and your child custody are all questions of concern, but your reputation is also at stake. In some cases, it may be wise to make a compromise with the help of a divorce lawyer rather than fighting things out in court where all your dirty laundry will be out in the open for the public to see.
If you are going through a divorce, consider your career. Take care of yourself and seek the advice of a professional. Sandy B. Becher, P.A. are divorce attorneys in Miami, Florida who can help you handle the legal aspects of your divorce, so that you can focus on what matters: your family, your job, and healing.
Sandy B. Becher, P.A.
201 Biscayne Boulevard
Twenty Seventh Floor
Miami, Fl 33131