The primary concern of Florida courts when awarding custody is the child's best interests. Florida Statute 61.13 outlines the specific factors that the court will consider when evaluating your custody case. Examples include the safety of each parent's home, any history of domestic violence, and each parent's involvement in the child's life.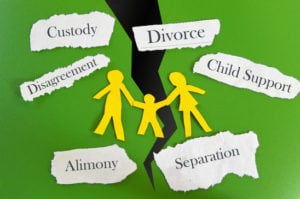 If you and your ex cannot agree on the terms of your parenting plan, mediation may be a viable alternative to litigation, which is typically more expensive and stressful for all parties involved. During mediation, a neutral third party will evaluate your case and provide recommendations based on your particular situation, Florida laws, and the mediator's knowledge and experience.
During mediation, you will also have an opportunity to ask questions about your parenting plan. Child custody arrangements should be equal parts comprehensive, flexible, and sustainable. Your mediator can explain the important factors to consider when creating a parenting plan and evaluate your plan to suggest improvements.
If you are facing divorce litigation or if you would like to discuss your situation with a divorce mediator, contact Sandy B Becher PA. Mr. Becher has been practicing law for more than 20 years, and he will compassionately represent your interests. Call 305-860-5811 to schedule a consultation with a child custody attorney in Miami.
What Factors Do Florida Courts Consider When Awarding Custody?
If you foresee a potential child custody dispute, it is important that you are familiar with the factors that judges consider when evaluating parenting plans. Your child custody attorney can explain these factors in detail and help you demonstrate your fitness as a parent.
If your case goes to court, the outcome will depend on the following criteria:
Your willingness to honor the terms of the parenting plan;
Whether you delegate your parenting responsibilities to third parties;
Whether you can offer a stable environment for your children;
Your moral fitness;
Your mental and physical health;
Your child's records at home, community and school;
Your child's preferences;
Your willingness and ability to stay informed about your child's circumstances such as relationships with teachers and friends, as well as daily activities;
Your ability to give your child a consistent routine;
Your willingness to keep the other parent informed about important matters pertaining to the child;
Any history of domestic violence, child abuse, child neglect, or child abandonment;
Whether you have provided the court with false information;
The tasks you customarily perform;
Your ability to stay involved in your child's school activities;
Your ability to keep your home free from substance abuse;
Your willingness to protect your child from ongoing litigation;
Your child's developmental stage; and
Any other factors that may impact the time-sharing schedule.
If you would like to discuss your case with an experienced divorce lawyer, contact Sandy B Becher PA. Mr. Becher will answer your questions about child custody, spousal support, asset division and other family law matters. Call 305-860-5811 to schedule a consultation with a child custody attorney in Miami.